What are Kamon?
A Kamon is a Japanese sign or an emblem that belongs to a family and is therefore comparable with European heraldry. Most Kamon are shown in a single colour and mostly they are a stylized animal or plant shape within a decorated circle.
History of Kamon
Kamon are ancient, but are still used all the time. These signs were passed on in the nobel and samoerai families. That's how they got their meaning as a family weapon. The Kamon got used more and more for decorative purposes. They also became a personal trademark for shops and actors.
We still see them in architecture, on fabrics for kimonos, on lanterns and all other items. Every detail like the thickness of a line gives the Kamon another meaning. At Oogst we are also all about the details, because a thicker line can give a piece of jewellery a totally different look.
There are six groups of Kamon
* Animals, like insects, birds, shells and fish * Plants, flowers, trees, vegetables and fruit * Natural phenomena like lightning, waves and snow * Constructions like gates, boats and buildings * Objects like weapons, fishnets and clothes * Emblems like ancients patterns and religious objects
Inspiration for the 'Japonais' collection
Once you recognize them you will see these signs everywhere. We saw many inspiring Kamon in Japan, like on this façade stone. Lotte straight away thought of a pretty necklace in her graphic design style. The mix of gems consisting of morganite, aquamarine, coral and keshi pearls is inspired by the extraordinary use of colour in the kimonos that we saw all the time in Kyoto.
This necklace is part of our new 'Japonais' collection. This one-of-a-kind piece is especially designed for someone with guts who dares to choose a colourful piece.
Here at the Oogst studio we are still working hard to finish off our new designs that we made after our inspirational trip to Japan. It is clear that the Kamon will pop up now and then in our designs in all different shapes. Ellen is working on a pair of outspoken rose gold earrings. Lotte is working on linear flower shapes in rose and yellow gold which will eventually become brooches. From the end of October 2018 you can discover all our 'Japonais' pieces in the Oogst shop.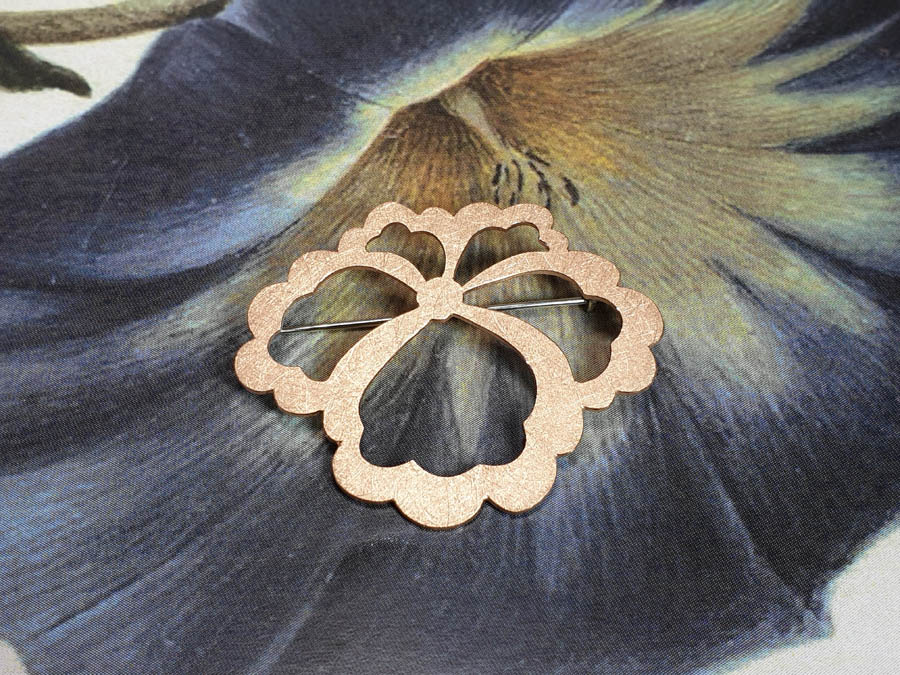 Come discover more Japanese Design inspired jewellery in our collection.