Did you know we only create Oogst Originals, designed and crafted in our studio? Our custom pieces are inspired by nature, or a jewel in our collection with one wish added to the design. This way we will create an exclusive and unique bespoke jewel in Oogst style for you too.
So are you looking for a stunning gemstone jewel, want to have some heirloom gold transformed into a modern piece, want a bespoke commemorative jewel or a personal push present designed in Oogst style? Or are you looking for bespoke bridal jewellery, or a custom handmade gift? Book an appointment to discuss all the options at the Oogst goldsmith studio.
At Oogst we love colourful gems and lustrous pearls. Tell us your birthstone, favourite colour or gemstone or shape of pearls and we will design a stylish bespoke Oogst Original jewel around it. You can also bring your own heirloom gems and pearls for us to create a modern jewel with.
A custom piece of jewellery to commemorate a loved one. Something to carry close to your heart. We will lovingly transform your cherished memories into a unique design in our distinct Oogst style. Together we will explore your wishes to capture your personal bond into the piece. Through signs and symbols, the color of a gemstone, or a personal engraving text. We can also incorporate some ashes in this custom piece of jewellery.
Do you have something to celebrate which requires an extraordinary gift? Give the gift of an Oogst Original, a one-of-a-kind handmade jewel in gold or silver, perfectly befitting the wearer of the precious gift and the festive occasion for this present. Inspired by a piece in our collection or nature, with a personal twist. Our custom Originals get a wow reaction and are cherished over time.
Do you have a jewellery box that is filled to the brim, but nothing to wear? Because it's broken, out of date or not your style? Does it need a transformation? We'll breathe new life into it and create a bespoke Oogst jewel made from your own gold, heirloom diamonds or gems.
Surprising a new mom with a stylish birth present, or push present, is a tradition we love at Oogst. Looking for an original piece created in gold or silver to celebrate this addition to your family? What about a handmade necklace, bracelet or ring in our signature Oogst style. Or have a custom gift designed by the Oogst goldsmiths. We can also add a hand engraving of the baby's name or the date of birth as a finishing touch.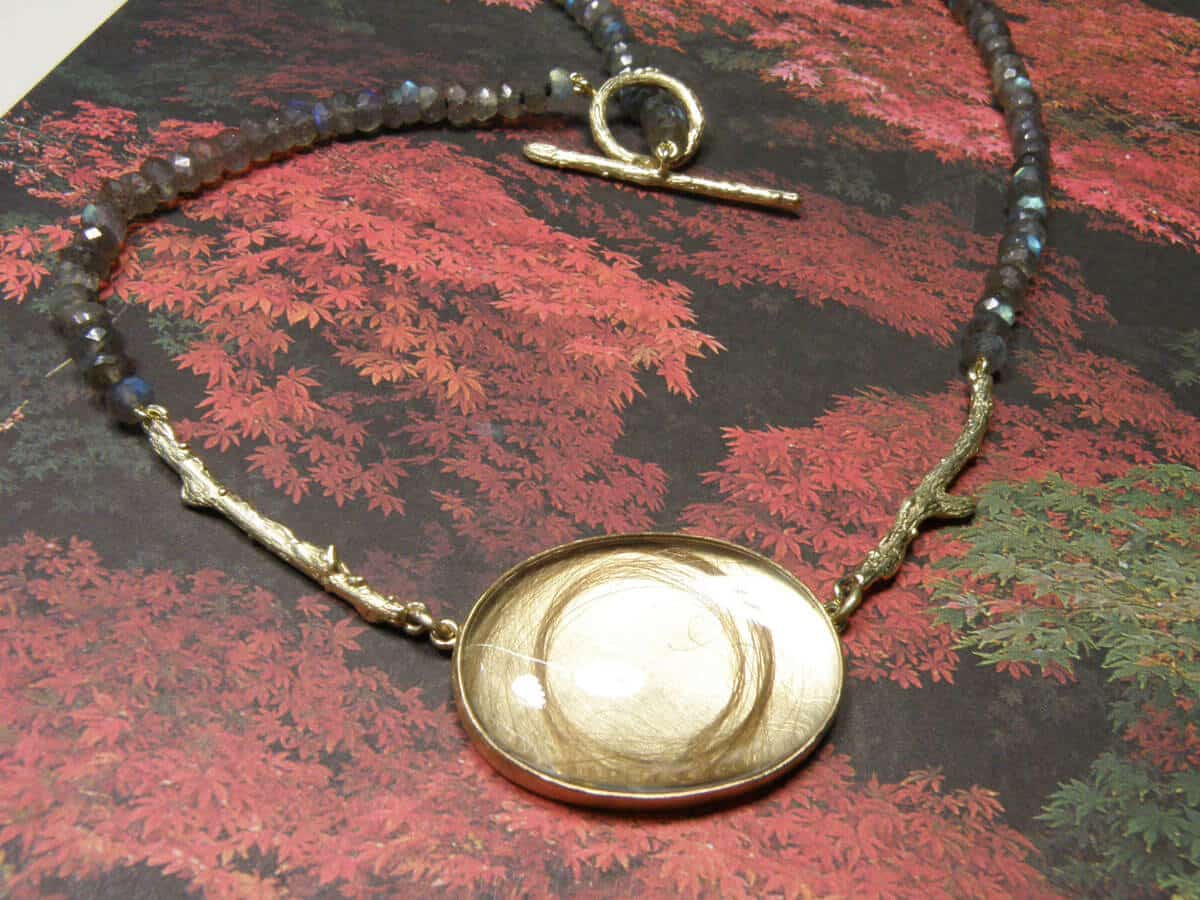 Looking for some extra sparkle on your wedding day? We are very happy to create bespoke bridal jewellery for your big day. One-of-a-kind cufflinks for the groom and his best man. A pearl bracelet, drop diamond earrings or a lovely pendant in the authentic Oogst style for the bride. We can add a hand engraving with your initials or wedding date too. A meaningful and stylish jewel to enjoy wearing after the Big Day as well.