collections
---
A new fall, a new Oogst/ Harvest. A collection of one-of-a-kind and spectacular Oogst classics inspired by everything that blooms, a fairytale, fabric patterns, a Japanese museum, an art movement from the 1920's and much more. Discover more about the themes behind the Oogst designs through the years right here.
Patterns, Rhythm & Repetition
This collection we dove into the wondrous world of fabric patterns; from Pinterest moodboards and books filled with textile prints to a rummage through our closet. We discovered beautiful patterns everywhere that were a great base for this series of new designs.
Luxurious eyecatchers and modern classics with colourful gems, graphic etchings and circular wax textures. Ritmic links, repetitions with clouds, drops, dragonflies and ladybugs, and prints in silver and gold.
Hortus & Oogst
During an inspired guided tour through the stunning gardens and greenhouses of the Hortus Botanicus Amsterdam we did some wonderful discoveries.
The plants & trees and their background which made our hearts beat faster, the Taxus, the Sycomore, the Banksia Serrata, the Lotus, the Victora leaf and the  Oostkaapse Broodboom, inspired our Ode to the Hortus, this collection we created especially for them.
Available 19 December to 1 April 2017 exclusively in the Hortus museum shop, after that they return to the Jordaan. Come and discover the Oogst treasures.
The Cabinet of Rarities

For this collection we gave our collector's mania full access. Oldfashioned colourful glass, paperthin porcelain bowls, exotic seashells, antique books and dried flowers all inhabit our modernday Cabinet of Rarities.
Bulbus, Hortus, Color, Crudus; from white gold ear studs with playful bowls, to a stunning olivegreen rose cut diamond ring, and a silver butterfly pendant with lace embossing.
With a good amount of wonder we were inspired by these extraordinary shapes, prints and new colour combinations to create this collection in it's recognisiable Oogst style.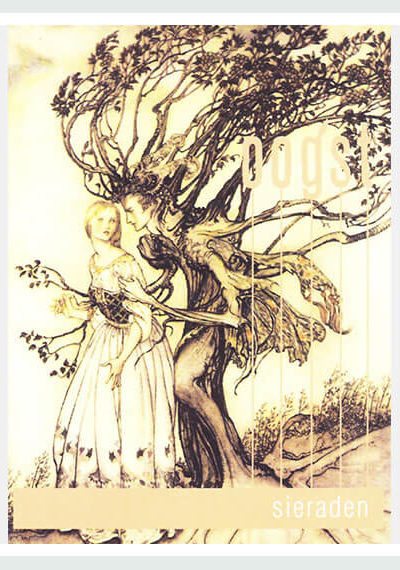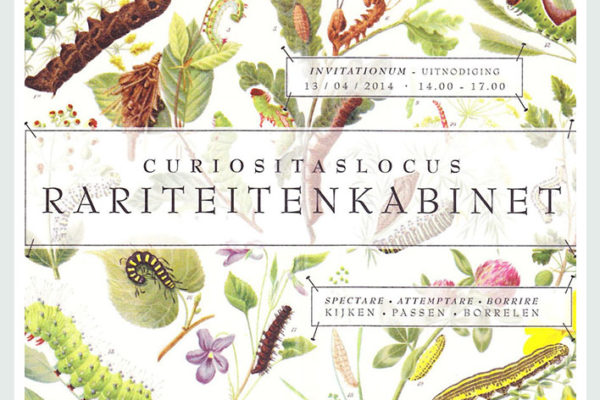 The fairytale collection
Welcome in the woods of expectations, where every curse will change into enchantment… The fourth Oogst collection, inspired by The Old Lady in the Woods – a forgotten  Grimm fairytale – was presented in 23 hand made showboxes in our new shop. In these boxes this wondrous dark forrest came alive. It's inhabitants a dove with golden keys, a girl who's lost and her doomed prince.
This collection comprised of breathtaking fairylike pieces, like the moonstone necklace with silver oxidized trees, our leather bracelet with a silver keyhole, and the forrest ring with a facetted chalcedone.
Oogst cherishes Japanese treasures
With a lot of joy we went treasure hunting through the Japanese museum SieboldHuis in Leiden. With our sketchbooks in hand we spend hours with the extraordinary beautiful embossed pieces, the splendid blossoms and delicate patterns in the showstoppers Doctor Von Siebold collected in the 1820s during his stay in Japan.
Texture and contrast, lustrous pearls and extraordinary cut gemstones reflected the layers in kimono's, his Japanese boxes with a band and seal, the comprehensive herbarium and Siebolds beloved hydrangea.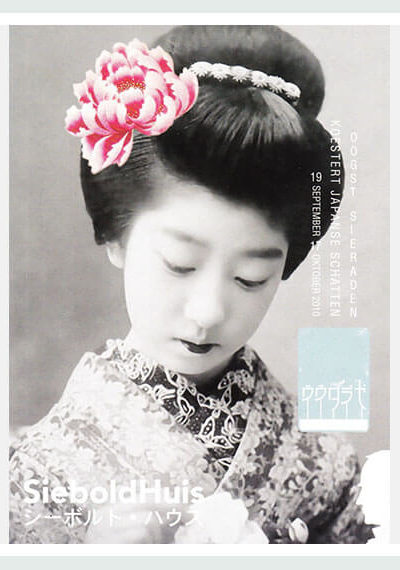 Wiener Werkstätte 
Our second Oogst collection was inspired by the artists collective Wiener Werkstätte from the beginning of the 20th century.
This collection of jewellery was created based on abstract natural shapes. From a bracelet with hand engravings to subtile square shapes in the necklaces and rose cufflinks. With pearls, moonstone and labradorite.
Parading in the Pear Orchard
Our very first collection we presented in the pear orchard of Nursery Knook in Vianen near Utrecht September 2008. Off on discovery through the field!
Berries, leafs, flowers and fruit on the trees in gold and silver with sparkling gemstones. Our natural textures and graphic flower brooches made their debut here.