Every 1,5 years we present a new theme in our Oogst collection. A series of one-of-a-kind and spectacular Oogst classics. Inspired by everything that blooms, a fairytale, fabric patterns, a Japanese museum, an art movement from the 1920's and much more. Discover more about the themes behind the Oogst jewellery designs throughout the years right here.
---
a wee bit of scotland
In August of 2022 we visited Scotland for inspiration and we were spoilt with incredible views of the ancient rugged landscape, beautiful weather, purple heather and thistles in full bloom and new discoveries every single day! From Glasgow we drove towards Isle of Skye, all around the North Coast 500 and back down to Inverness. During this trip we took so many pictures of the stunning nature and the loving details of the iconic Mackintosh buildings we visited as the big fans we are.
In 2023 we worked on the new designs for the 'a wee bit of Scotland' series, inspired by this incredible trip. All the beautiful unique pieces can be discovered here.
---
masculine jewellery line
More and more people were asking us "Do you also design for men?' and "Is there also a more sturdy version of this?". So we knew what to do. In November 2021 we launched a new line of more robust jewellery. One-of-a-kind pieces created for someone looking for a standout, masculine piece.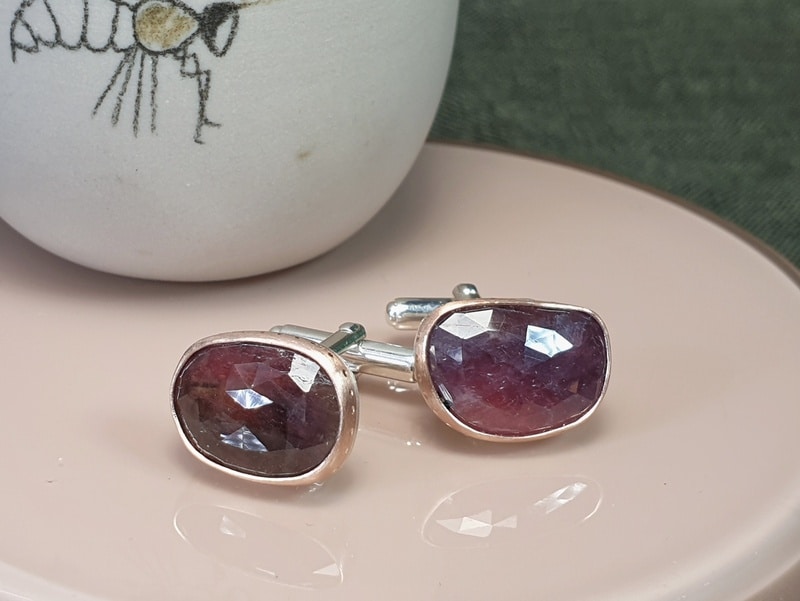 ---
amorphous vs crystalline
For this new collection we created pieces that are a dialogue between our two design styles: Organic vs Sleek. Beautiful, mostly one-of-a-kind, jewels, all made in our typical Oogst style.
Both amorphous and crystalline elements appear within one piece, sometimes as a stark contrast, sometimes as a detail.
Instead of an opening party, we launched these exclusive 'Amorphous vs Crystalline' Oogst Originals online. From October 2020 till the Holidays we were excited to post videos of us showing you each piece and telling you more about the background of each design.
Follow our Instagram or Facebook, or sign up for our newsletter, to have a front row seat to all our most recent news.
---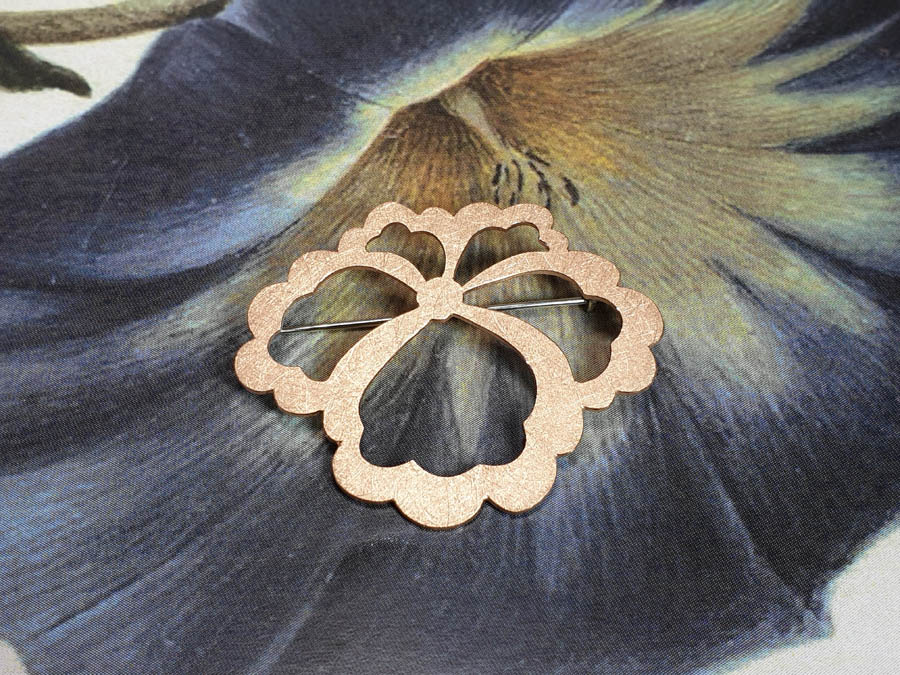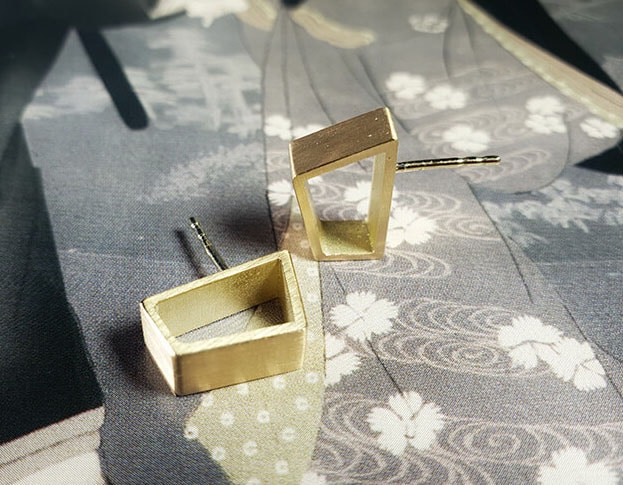 japonais
A series of colorful, fun and distinct unique pieces of jewelry inspired by our trip to Kyoto and Tokyo. We visited the most stunning temples in Kyoto. Gorgeous rock gardens, a huge bamboo forest, koi ponds, pagodas, torii, buddha's and magnificently pruned trees & plants. In Tokyo we discovered phenomenal patterns and color contrasts in woodblock prints, Kamon, tenugui, calligraphy and kimonos.
We let all this seep into our 'Japonais' collection. You could discover this range of exclusive, colorful and cheerful jewellery in the store from October 2018. Specially designed for those who love distinct shapes and Japanese motifs.
---
hortus & Oogst
During an inspired guided tour through the stunning gardens and greenhouses of the Hortus Botanicus Amsterdam we did some wonderful discoveries.
The plants & trees and their background which made our hearts beat faster, the Taxus, the Sycomore, the Banksia Serrata, the Lotus, the Victora leaf and the Oostkaapse Broodboom, inspired our Ode to the Hortus, this collection of exclusive jewelry we created especially for the botanical garden.
From 19 December to 1 April 2017, it was exclusively available in the Hortus museum shop, after which the collection returned to the Jordaan. Dear to wear botanical!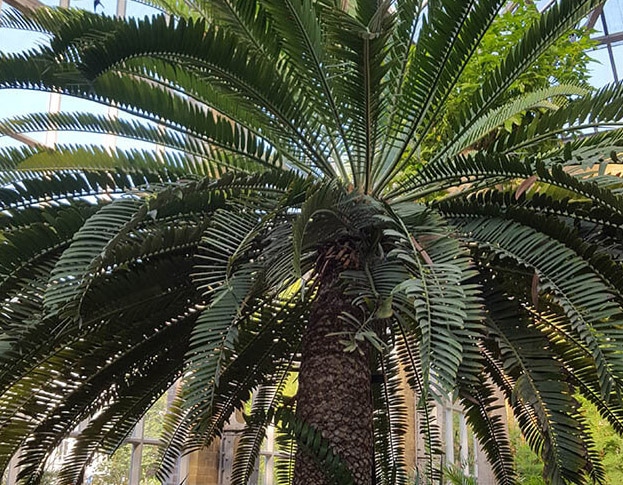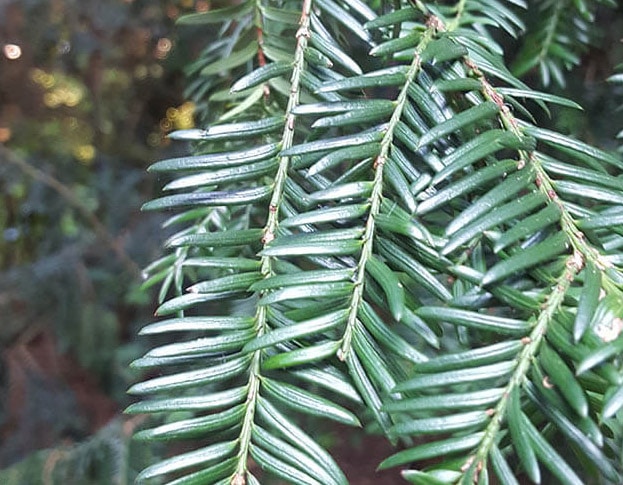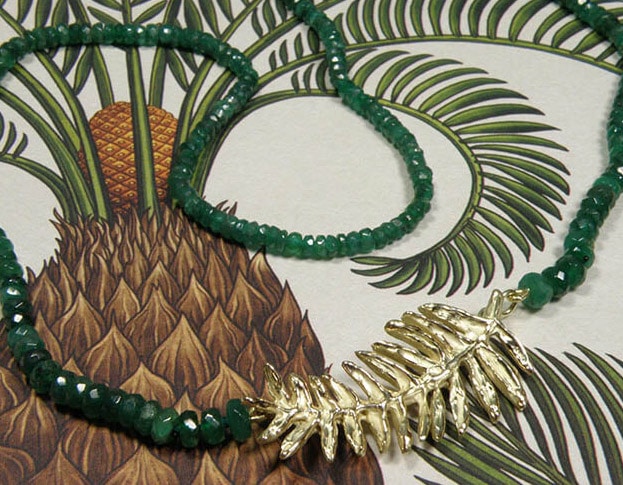 ---
patterns, rhythm & repetition
This collection we dove into the wondrous world of fabric patterns; from Pinterest mood boards and books filled with textile prints to a rummage through our closet. We discovered beautiful patterns everywhere that were a great base for this series of new designs.
Luxurious eyecatchers and modern classics with colorful gems, graphic etchings and circular wax textures. Rhythmic links, repetitions with clouds, drops, dragonflies and ladybugs, and prints in silver and gold.
---
the cabinet of rarities collection
For this collection we gave our collector's mania full access. Old fashioned colorful glass, paper thin porcelain bowls, exotic seashells, antique books and dried flowers all inhabit our modern-day Cabinet of Rarities.
Bulbus, Hortus, Color, Crudus; from white gold ear studs with playful bowls, to a stunning olive green rose cut diamond ring, and a silver butterfly pendant with lace embossing.
With a good amount of wonder we were inspired by these extraordinary shapes, prints and new color combinations to create this collection in its recognizable Oogst style.
---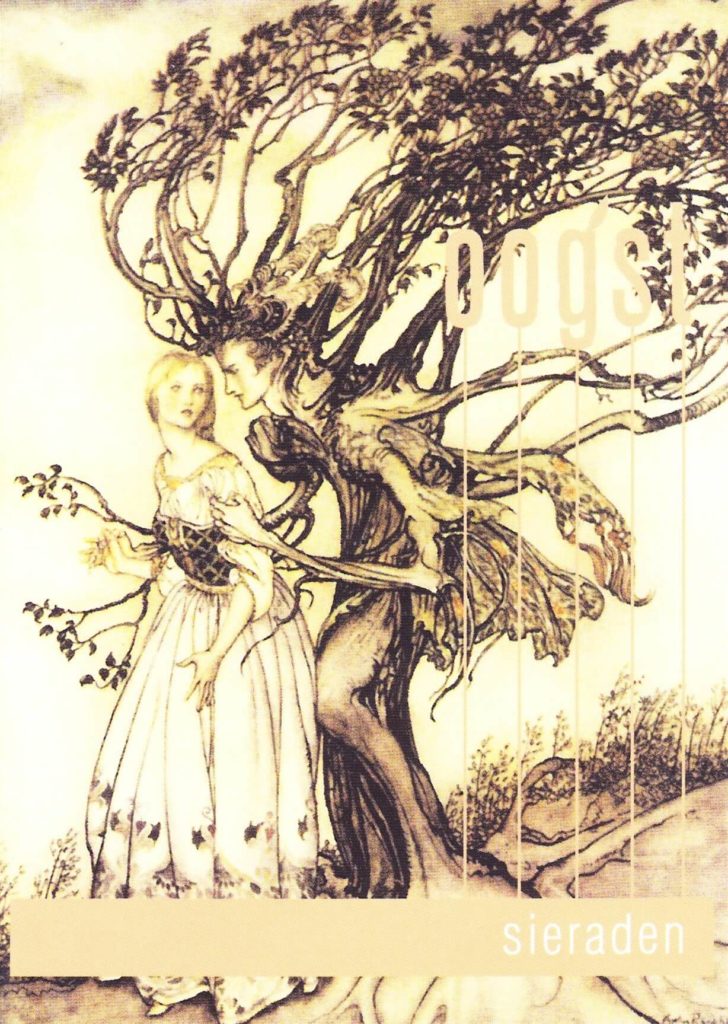 the fairytale collection
This Oogst collection, inspired by The Old Lady in the Woods – a forgotten Grimm fairytale – was presented in 23 handmade diorama boxes in our new boutique. In these boxes this wondrous dark forest came alive. It's inhabitants a dove with golden keys, a girl who's lost and her doomed prince.
This collection comprised of breathtaking fairylike pieces, like the moonstone necklace with silver oxidized trees, our leather bracelet with a silver keyhole, and the forest ring with a facetted chalcedony.
---
Oogst cherishes Japanese treasures
With a lot of joy we went treasure hunting through the Japanese museum SieboldHuis in Leiden. With our sketchbooks in hand we spend hours with the extraordinary beautiful embossed pieces, the splendid blossoms and delicate patterns in the showstoppers Doctor Von Siebold collected in the 1820s during his stay in Japan. Texture and contrast, lustrous pearls and extraordinary cut gemstones reflected the layers in kimono's, his Japanese boxes with a band and seal, the comprehensive herbarium and beloved hydrangea.
---
wiener werkstätte collection
This Oogst collection was inspired by the 1920s artists collective Wiener Werkstätte. This collection of jewelry was created based on the abstract squares, intricate patterns and natural leaf shapes that characterizes their work. Delicate hand engraved motives combined with hammering and lustrous pearls, moonstone and labradorite.
---
parading in the pear orchard collection
Our very first collection we presented on models scattered around in the pear orchard of Nursery Knook in Vianen. Off on discovery through the field.
Berries, leafs, flowers and fruit on the trees created in gold and silver with sparkling gemstones. Our natural textures and graphic flower brooches made their debut here.