Do you want to give a hand made present? Does someone deserve to be celebrated? Do you find it hard to pick thé gift?
To reduce your stress and help you narrow down the options we've created the Oogst Gift Guide! A perfectly fitting selection of jewellery for each of the 4 jewellery wearing types. This way finding a personal gift and the ultimate jewel will be easy.
The four jewellery lovers we encounter the most are the Bold & Outgoing type, not afraid of the spotlight, the Calm & Classic type, this elegant type likes wearability and quality, the Creative & Spontaneous type, this relaxed free spirit thinks 'out of the box' and the Quiet & Sweet type, that loves a stylish basic.
Having an Aha-moment? Do you recognize someone in these describtions? Click on that Gift Guide for our recommendations, so you will find the perfect gift match too!
Precious gift
Ofcourse no one exactly fits the mould, so check out the other guides as well. And besides what would look lovely on them, their values are at play as well. Do they care about the instagrammability or the sustainability of their gift? Both are something you'll find at Oogst. All the beautiful Oogst Originals are created using recycled gold and conflict free diamonds.
The Oogst jewellery is created as one-of-a-kind or in a very small edition, made here in our studio, in the heart of Amsterdam. Jewellery with a story, you'll be proud to wear. Give something special, give an Oogst Original!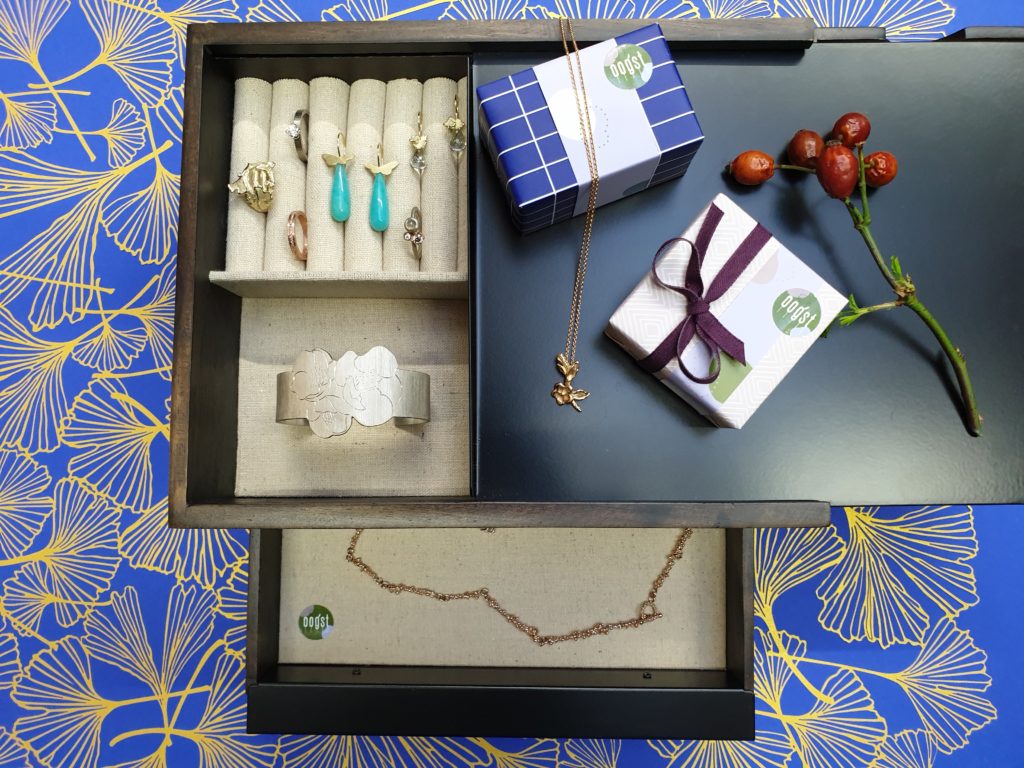 Still no idea? Why not give a Mazzelaer!
Are you overwhelmed? The Oogst-Mazzelaer is here to the rescue.
This is a fun and beautiful silver gift coin. These coins are available from 150,- and can only be redeemed at Oogst. You'll have an original gift to present. And the receiver of this gift can come on in and find something beautiful in our collection or have an Oogst Original custom designed. Everyone's happy!