Life circumstances
As goldsmiths we often get to celebrate along with the big events in our clients' s life.
How exciting it is to choose an impressive engagement ring, to find your wedding rings or for us to design a push present for you. All highlights. But sometimes the occasion is sad and we receive a very precious commission. A personal commemorative piece of jewellery after the death of a loved one.
Commemorative jewel
What is this exactly and how does it work? A custom piece of jewellery to commemorate a loved one. Something to carry close to your heart. We will lovingly transform your cherished memories into a unique design. Together we will explore your wishes to capture your personal bond into the piece. Through signs and symbols, the colour of a gemstone, or a personal engraving text. We can also incorporate some ashes in this piece of jewellery.
Your story
We will take the time to find the loving details in your story. At Oogst we do not have standardised commemorative pieces of jewellery, but we will look at the collection together to get a feel for what catches your eye and which style makes you feel comfortable. The pieces in our collection are the beginning point for a bespoke design, with details that are especially created for you.
Design possibilities
Most pieces can be adjusted so there is a hollow space to enclose some ashes as well. There are different techniques for us to create this. It can be done invisibly underneath a gemstone or a diamond, or in a small space on the back of a pendant. Another possibility is to make the hollow space part of the design for example by making a golden boulder or a silver box shape. This way it is not visible for all, but you will always carry your loved one with you.
Do you prefer it if it is visible? Then the use of a bigger transparent gemstone is a very nice option. In that case you would see the ashes in a very subtle way through the gemstone.
Engraving
The last step of the process in the making of a jewel is to add an engraving. There are a lot of possibilities. Lotte engraves by hand, so we could add a name, initials or a heart. If you want something else, like writing in your own handwriting or even a finger print, that can be laser engraved. An engraving is a valuable addition that will give extra meaning to your commemorative jewel.
Melting heirloom gold
Any jewel created at Oogst can be made by using your own heirloom gold. This can add an extra symbolic value to your piece. Melting the gold of loved ones to create a new commemorative piece of jewellery happens a lot in our studio. Next to the emotional value an heirloom piece already has is it a sustainable way of making a new piece of jewellery.
Comfort
During the process of creating a commemorative jewel we always take pictures of the moment that we add the ashes into the piece. This to show you that we do this with attention and respect. After filling the hollow space, we will close it by soldering it or by setting a gem stone on top. After we will finish the piece so you can then wear it with love. A commemorative jewel can be so comforting. Something you can wear always and softly rub like a talisman. At Oogst we will design and create this piece for you in our distinctive style with an eye for details. So it becomes a deeply personal piece. A bespoke jewel, in the recognizable Oogst style, to cherish always.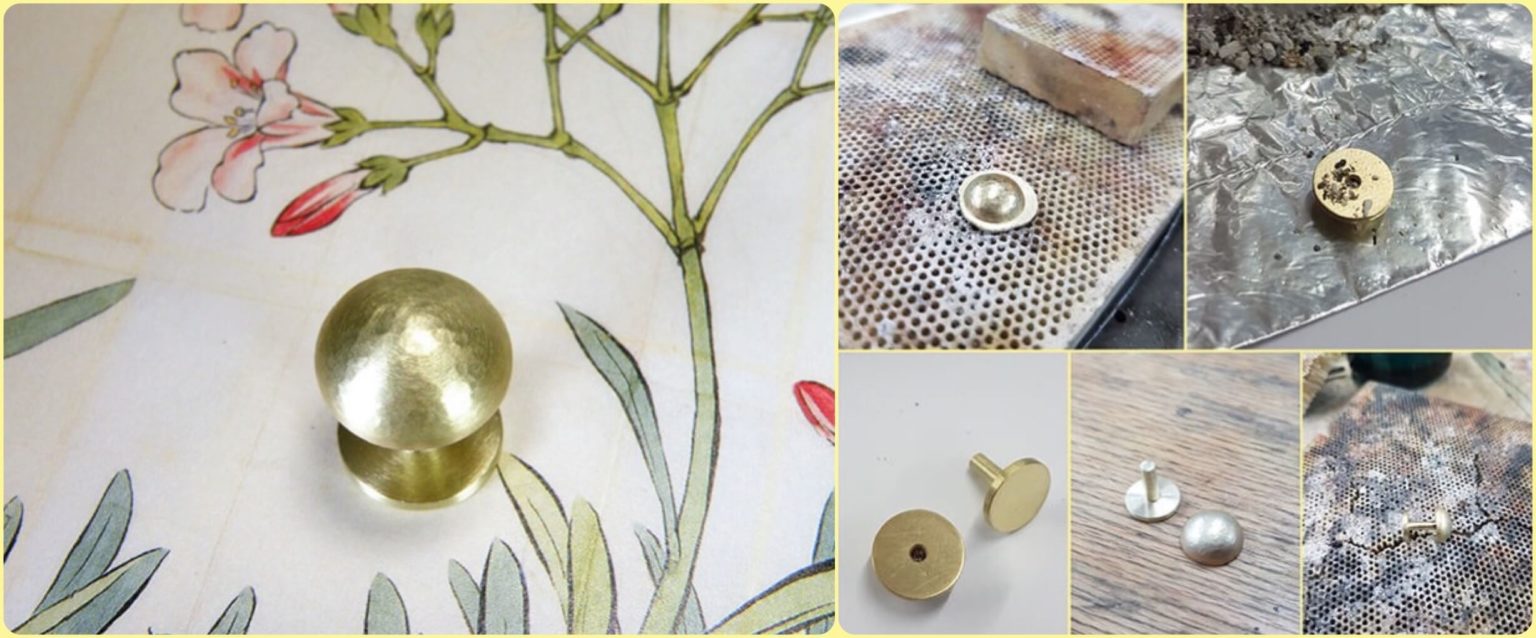 Are you looking for something beautiful as a lasting memory?
At Oogst we can create a meaningful and comforting piece for you too. Make an appointment and come discuss all the possibilities for your bespoke jewel with the Oogst goldsmiths.